Off Market Fix and Flip - Wholesale Opportunity. Bremerton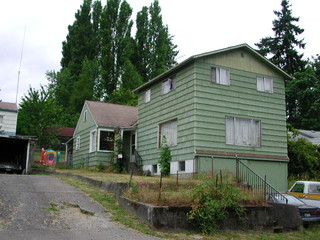 Location:
Bremerton
Big Home with lots of Potential!!!
We have another great property under contract and available for assignment.
4 Bed/ 1 Bath
1656 Sq. Ft. with 1176 Sq. Ft. of unfinished basement
$135,000 Asking- (Includes assignment fee)
$250,000-$260,000 Estimated ARV
$35,000 to $85,000 Estimated rehab budget
(Depends on whether you Swing your own Hammer, Finish Level, and if you build out the potential basement income suite)
$1700-$1800 (Estimated rental income without basement finished)
$2400-$2600 (Estimated rental income with main home and basement finished and rented)
Ca$h Buyers Only
1176 Sq. Ft. unfinished basement with separate entrance, 2 car garage and big back yard
Only 1 inspection tour scheduled at this time:
Tuesday September 11, 2018 4:30 to 6:00 pm
Please email and let us know if you plan to attend
Keysolutionsfrank@gmail.com
Deadline for competitive offers, no later than
Friday September 14, 2018 at 10AM
Please DO NOT disturb homeowner. Absolutely NODrive Bys.
Seller is investor with home under contract.
Asking price includes contracted sales price on purchase and sales agreement and investor wholesale / assignment fee for assigning rights to investor's purchase and sales agreement.
Buyer to pay 1/2 standard closing costs
For additional info, please contact
Frank Matanane
360-214-3144 or email
keysolutionsfrank@gmail.com
Additional Pricing Information:
Seller is Investor with home under contract. Offering rights to contract for sale. Price included purchase price on original PSA and investor's wholesale / Assignment fee.
1523 Bloomington Ave
Bremerton, WA 98311
View Map
School District:
Bremerton
Agent Name:
For Sale By Owner
Broker:
For Sale By Owner
All information in this site is deemed reliable but is not guaranteed and is subject to change
ID#: 55339116
Location: Bremerton, WA , 98311
Address: 1523 Bloomington Ave, Bremerton, WA, 98311, US
School District: Bremerton

Price: $135,000
Bedrooms: 4
Bathrooms: 1
Square Feet: 1,656